Live Psychic Chat, the world's fastest growing divinity app, has introduced a new feature which lets psychic advisors to write articles and earn $10 per article. This feature was introduced sometimes back.
You can see the published articles on Articles section on the web app and on More -> Articles on the mobile apps.
How To Write Articles and Earn $10 Per Article?
You can write articles from Web App, iPhone App or Android App. To write articles on mobile app login and go to More -> Write Article And Earn Cash menu then click on Write Article & Earn $10 button. Here you can write article and save in draft. You can click on Submit button once you have finished the article. Submitted articles will appear under Pending section.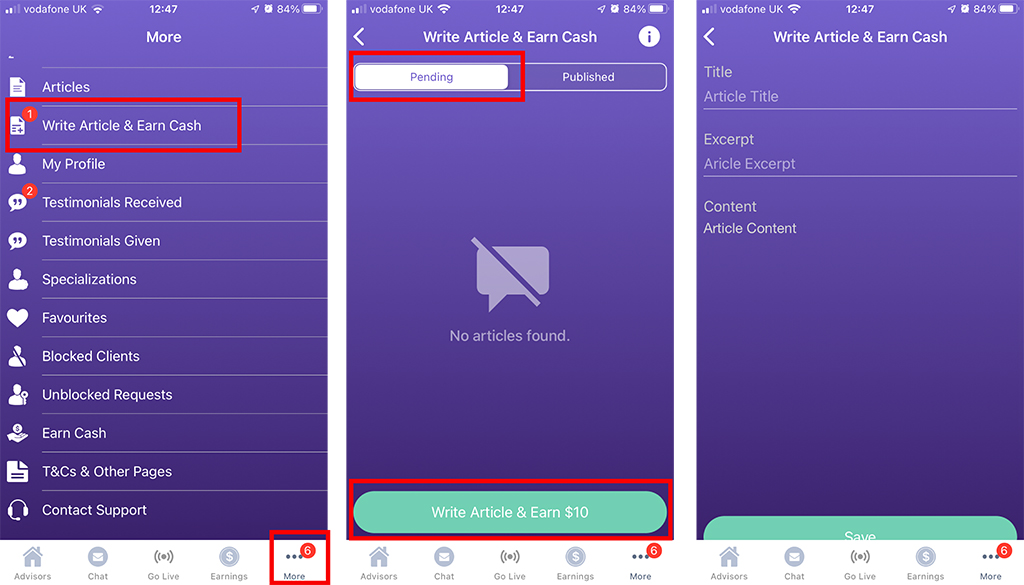 You will earn $10 when article is approved.
On Web App you can access this menu from top Navigation -> Articles menu
Where To See Earnings From Submitting Articles?
You can see earnings from articles on Earnings -> Detailed Earnings menu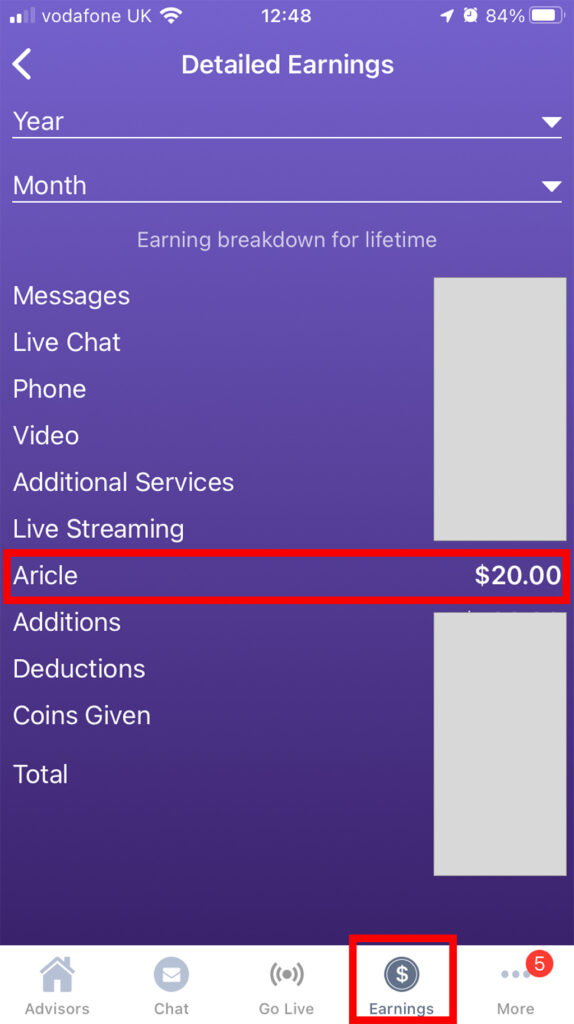 Tips For Writing Articles For Higher Approval Rate
It is better if you first write article on a plain text and then copy & paste it
Write a good title
No need to add any image in the article as it will be done by them
Divide article into various sections with heading for better reading
It is recommended to have 500-1000 words in each article
Submit one article per week
Article should be unique
You can't copy articles from any other source even if it is your article
You can't publish this article anywhere else either after it is approved