I've been working on Live Psychic Chat App since it's inception and I don't hesitate to say that this is is best psychic app for any psychic advisor to work and earn living. Here are the top 10 reasons why it's the best psychic app for psychics.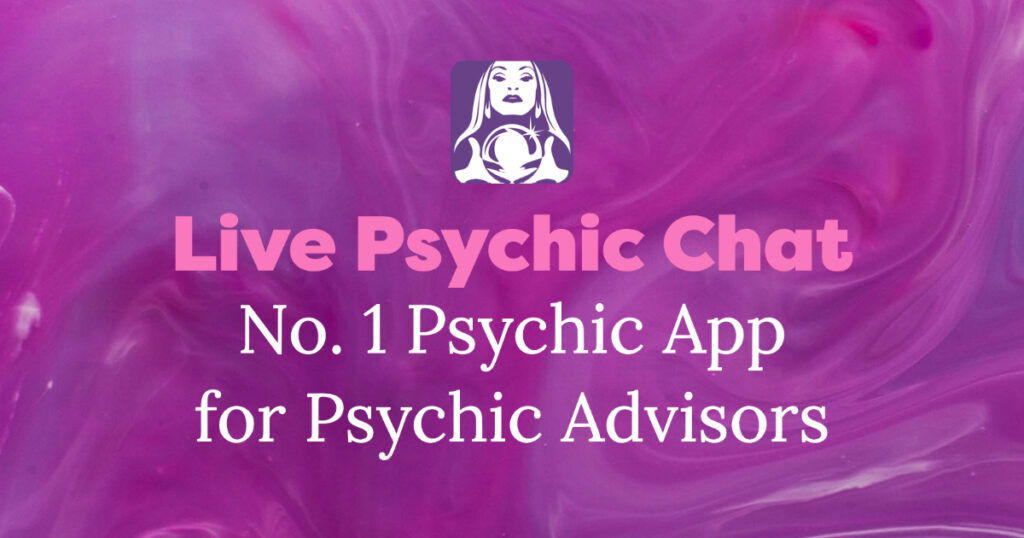 1. Less Competition, More Earning Opportunity
If you look at some of other psychic apps or psychic sites or psychic lines they are littered with low quality psychics. Some of them even have thousands of psychic advisors which makes it very difficult for you to get any exposure. You will be lost in the system and will never get enough exposure to earn money.
On the contrary there are only around 100 of top quality psychic advisors which means you get instant exposure since the day you join them.
You can do some mental calculations by yourself – 100 psychics vs 1000 psychics, where is more opportunity to earn more?
2. Strict Criteria For New Advisors – Better Quality
LPC's acceptance criteria is strict and entirely different than other psychic apps. Firstly they don't take any unexperienced advisors. Secondly their joining process is a bit lengthy and time consuming which filters out non-serious psychics. On top of that they have admin/platform usage fee which you have to pay when you join them which narrows down psychics further to only those who are very serious in joining LPC. Add to that, each application is manually processed and cross verified.
This process ensures that only the crème de la crème of the psychics are accepted. This brings the best quality to the platform which translates into loyal customer and loyal customers for long time.
3. Live Psychic Chat App is Built for 21st Century
Most of the well established psychic lines are build on outdated system. Some of them even didn't bother to even think that it's 21st century and not 90s.
Unlike these old psychic lines, LPC built their state of the art system from scratch for 21st century. This system was designed to be App friendly since the beginning. They keep adding new features and upgrading to latest technology as it evolves.
4. Instant Payout
On LPC you can withdraw cash as soon as your balance reaches $100. There is no limit on how many times you can withdraw in a day or a month. You can even withdraw even multiple times same day. They supports Paypal and direct bank transfer.
5. Loyal Customer
In my over 7 years of working with LPC I've observed that customers on LPC are very loyal which is not seen on any other psychic sites. Loyal customers means more earning for you.
6. You Can Sell Services
In addition to giving readings via message/chat/phone./video you can also sell more services. You can create your own service and set your own price. This is an amazing feature which is not available on any other psychic line. Services also bring most of the cash for you.
7. Reading Via Messages, Instant Live Chat, Phone or Video
In old days psychic readings were offered via telephone. Customers would ring a phone then enter a pin to connect to you. There are some sites which still operate in this way which is like stone age technology.
On LPC you will be spoiled by the choices available to you. You can choose whichever way you want to give reading and when you want to give reading. You can change your status to be online and start giving reading on live chat, phone or video or if you prefer to reply at your convenience then you can give reading via messages.
8. Excellent Customer Support
Unlike other psychic apps which are own by big corporations LPC is run by dedicated team of professionals. You can connect immediately with someone on WhatsApp, Email or Phone to get your issues resolved and in most cases they solve the issues instantly.
9. Training
LPC staff are always there to train you. If you do any mistake then they will inform you and will offer advice.
10. No Deactivation Of Account Even If You Are Away For Long Time
In early days LPC were very strict with you logging on the line regularly but few yers back they removed this restrictions. You can now even take a long break and can come back to restart working. This gives so much flexibility and saves us from hassles of contacting anyone regarding account status.
Above are just some of the benefits of working on Live Psychic Chat as psychic advisors. There are even more advantages of working on LPC than other sites. I couldn't listed all benefits as I didn't have much time. If you have any questions then you can ask me in the comment below.
Apply for Psychic Job
You can apply to become psychic advisor on their Psychic Jobs page.